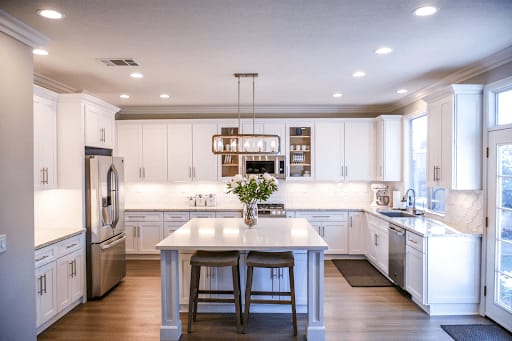 If you're planning to sell your home in the Main Line area of suburban Philadelphia in the upcoming months, make sure you are taking advantage of a
low inventory
market. In some cases, this could be a simple project like staging or adding a fresh coat of paint. In others, it could mean an overhaul of your kitchen, master bath, or outdoor spaces.
Lorna Isen is an experienced Main Line Philadelphia realtor who knows exactly how you should invest your time and resources to make the most out of your investment, your home. Lorna is 2020's #1 Sales agent in Montgomery, Delaware, Chester, Bucks Counties and the Main Line. Keep reading for some simple tips that comprise only the beginning of Lorna Isen's extensive knowledge and experience.
The Latest Curb Appeal Ideas
The front exterior of your home is the first thing potential buyers see, so make a great first impression! How's your lawn? Is a faded garage door bringing down value? Could you use some added visual appeal like colorful potted flowers along the walkway, or high-quality outdoor furniture on the front porch? Remember that potential buyers who see neglected landscaping will draw their own conclusions about the rest of the home.


Schedule a meeting with Long & Foster's #1 agent Lorna Isen for tips on how to boost your home's curb appeal.
With Lorna's help, you will be equipped to make a list of
outdoor projects and decide which you can do yourself and those that should be done by a
professional landscaper
. When you put a little time and money into your curb appeal, you make sure your home makes a fantastic impression before buyers even walk through the front door. Not only does boosting curb appeal strengthen first impressions, but it can also
increase the value of your home by up to 10%
.
Deep Cleaning House to Sell
Your high-end Main Line property needs to be taken to the next level before you list it. Take a good look around, as buyers will be looking in every nook and cranny for signs that the house was not well cared for, and even one forgotten corner could mean the difference between a high offer and a hard pass. Work with a professional cleaning company that specializes in preparing homes for the market. A deep cleaning house
checklist
is a great way to make sure nothing gets missed and your home is ready for buyers.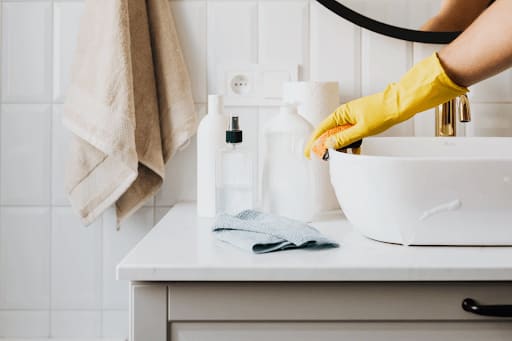 Home Staging and Decluttering
To sell your home for the most money, you need to turn it into a showroom. This means removing as much clutter as possible in the form of excess clothing, papers, books, small appliances, and other items that are taking up space. Remove these, along with personal items like family photos, knickknacks, unique pieces of artwork, and hobby materials, and put them in a storage unit. This will keep them away from buyers' eyes and give you a jumpstart on the moving process. When the decluttering is complete, buyers can see the home itself rather than becoming distracted by personal items. For example, photos on the fireplace mantle distract from the mantle itself, and plants arranged on a windowsill draw focus away from the gorgeous view.
Home Staging Principles
Homes that are professionally staged sell for an average of 17% more
than those that are not. To maximize your home's value, bring in a home stager who will evaluate the appeal of your home, then make alterations such as adding or removing furniture and décor and rearranging items to make your home appear spacious and appealing. Your stager will also ensure that each room has a designated purpose. Lorna will help direct you to a professional stager with experience in preparing homes for your specific target audience.

Home Pricing Strategies
Many homeowners are under the mistaken impression that they can get more out of their homes in a competitive market by pricing them high. However, the best way to attract the right buyers to your house and get higher offers is to have your Main Line agent perform a comparative market analysis. A
comparative market analysis
takes a look at similar homes that have recently sold in the area and pricing your house accordingly.


A correct pricing of your home is imperative to ensure that buyers have realistic expectations when they arrive. A home that is priced too high may lead buyers to expect features that your home doesn't have, eventually leaving disappointed. This can lead to numerous showings that result in low-ball offers – or even worse, no offers at all – and a longer time on the market. When you price your home correctly, buyers will arrive with appropriate expectations.
ROI Home Improvement
Lorna knows Main Line real estate. As the #2 real estate agent in Pennsylvania, she's seen plenty of homes on the market that are listed at the same price range as yours, and she can help you determine the best way to maximize the value of your home. She will spend time with you discussing your priorities: how much time, money, and effort are you willing to put into getting top dollar? Then she will work with you on a plan to get the best ROI depending upon your tolerance.
Don't jump into home renovation projects lightly, though. Make sure you choose only the projects that will
boost your ROI
and matter the most to potential buyers. Lorna will help you best determine which investment will yield the greatest return for your money, time, and energy.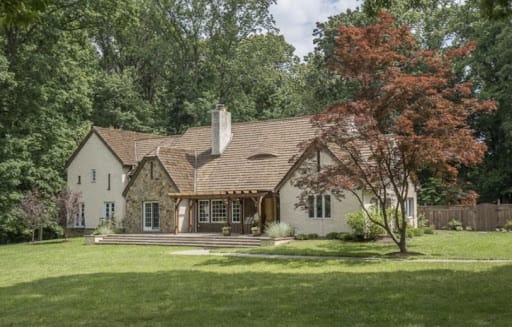 Enhance outdoor living areas
To maximize the amount of space in your home, turn to outdoor areas like porches, patios, and decks. Make them more livable by adding heating elements, lighting, high-quality furniture, and coveted amenities like outdoor kitchens, firepits, or fireplaces. Families are entertaining and socializing more than ever in their homes and will be attracted by beautiful outdoor areas where they can gather.
Work with an experienced real estate agent Lorna Isen
It may be tempting to sell your home by yourself—especially in a competitive market—but this is almost always a mistake. When you work with a professional agent like Lorna Isen, you can stand back while she takes all the stressful projects off your shoulders. You'll also likely find that you'll net more for your home for more than you would have gotten it FSBO. Statistics show that
FSBO homes sell for an average of 26% less
than those represented by an agent.
Lorna can also help you if you're attempting to buy and sell at the same time. Because inventory is low, she can connect you with newly listed homes or find pocket-listed homes that aren't on the MLS.
Whether you plan to list in the next few months or the next year or two, preparing to maximize your home's value is a wise choice. Ready to take the next steps in selling? Reach out to Lorna Isen, ranked #17 in the United States out of 1.3 million agents, today for assistance. Whether you're listing a home for sale in Bala Cynwyd, preparing luxury real estate in Wynnewood, or selling one of Main Line Pennsylvania's other dazzling estates, Lorna is the right agent to have by your side.