Considering the feverish pace of home transactions over the past two years, it's understandable both buyers and sellers in suburban Philadelphia would be bracing for another roller-coaster year. Fortunately, normalcy may prove the prevailing trend for the 2022 housing market, even though it's difficult to pin down what this normal might be.


Between historically low interest rates, increasing home prices, and a market devoid of meaningful inventory, it's been a challenging start to the decade for luxury home buyers in the greater Philadelphia area. Bidding wars kept many affluent buyers at bay. Others abandoned home searches altogether, unable to find a home suitable to their needs. As you might expect, sellers have been the big winners, but even then, uncertainty won out in a number of cases. Some held back due to their own fears of navigating a tumultuous market.

After all, a segment of would-be sellers decided their current home was the perfect landing spot. Instead of moving, they chose to upgrade and reap the benefits both now and later when the market offered more flexibility for simultaneous transactions. The future, however, looks bright, with the coming year a potential win-win for both buyers and sellers ready to move on from the pandemic-driven market of the last 24 months.

With a fresh outlook in mind, let's explore the ins and outs of luxury Main Line real estate.
Main Line Pennsylvania real estate remains spectacular as ever
Let's begin with some excellent news for homebuyers ready to enter the market in 2022: Main Line real estate remains one of the best investments you can make in the coming year.

To start, there remains an incredible collection of high-end luxury homes throughout Southeast Pennsylvania. There is increasing availability from the communities closest to the Main Line to the neighborhoods spread outward in Chester, Delaware, and Montgomery Counties. Chester and Delaware Counties, in particular, will continue to be favorite landing spots for new home buyers. Both have seen home values increase by more than 15% over the past twelve months.

While home prices are expected to cool off in the coming year, the homes themselves are sound investments. Post-pandemic, the Main Line region will remain a favorite draw for those who commute into Philadelphia. More importantly, the new trend of individuals either permanently or semi-permanently working from homes means the stately homes in Devon, Gladwyne, Malvern, and Wayne will prove especially popular.

Additionally, if you're an architecture enthusiast, the Main Line offers the additional bonus of an eclectic mix of home styles, including stately Classic and Dutch Colonial mansions, Craftsman and Bungalow homes, Tudor Revivals, and mid-century modern designs.
Interest rates will rise
Aside from the rapidly evolving dynamics of the COVID-19 pandemic, the single most critical factor which drove the unprecedented demand for housing was historically low interest rates. Starting in 2020 and continuing throughout 2021, mortgage rates remained below the 3% threshold which was once an unfathomable scenario. However, with a more uncertain post-pandemic economy on the horizon and rising inflation, rates are expected to rise again in 2022.

Don't expect the Fed to push rates too hard. It's safe to anticipate a gradual rise throughout the year with 2022 ending with mortgage rates at or near 4%. Still, it's an attractive number to purchase a home considering the last time rates were that high was May 2019. This isn't necessarily bad for patient buyers who waited out the untenable conditions of 2021.
Home prices start their descent
As we noted earlier, homes across the Main Line region experienced dramatic increases in value over the past two years. Fueled by the demand aided by low supply and even lower interest rates, luxury homes transactions closed at well above asking in most cases. With rates rising, and greater uncertainty in some economic sectors, opportunity-seeking buyers may finally pull back from the market. The pause will be an opportunity for the market to exhale and allow less impulse-driven buyers the chance to make a deal.

That said, prices will not shrink back to pre-pandemic levels. The Main Line market remains too valuable and sought after for that to occur. However, with fewer bidders driving up prices, market holdouts may finally get an opportunity to break through and purchase a home.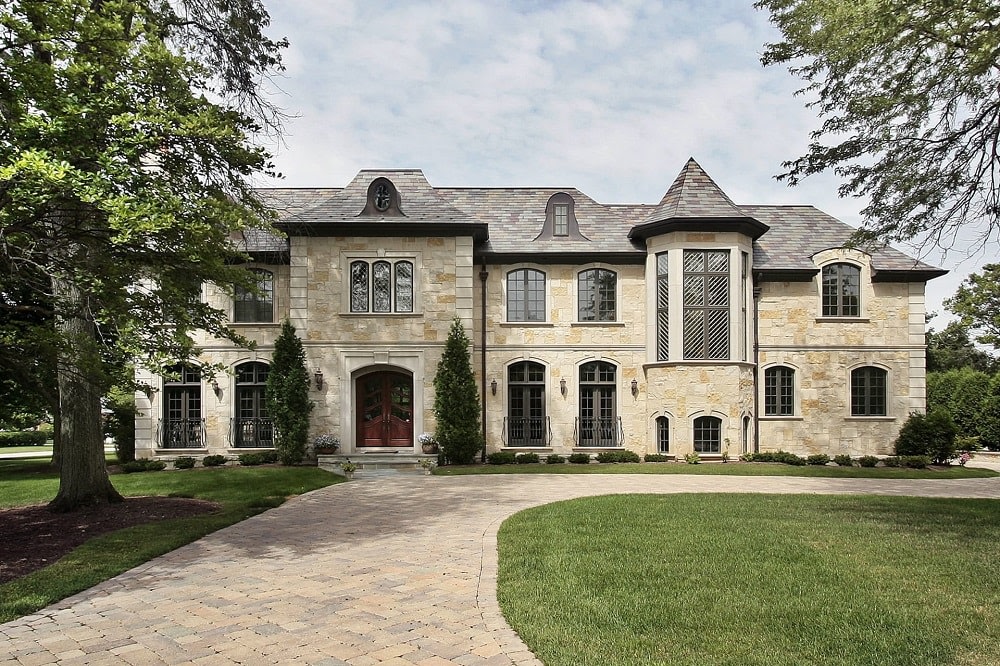 Inventory starts its ascent
Though expected to be slow, homebuyers may finally have a few more homes to tour as we move further into 2022. One of the biggest catalysts includes renovation-minded investors completing flips on homes purchased in 2021 and listing them back on the market.

New development may also see an uptick, though high land and material costs will continue to slow the pace of housing construction. For those seeking new homes, the cities and towns nearest Philadelphia will offer the greatest opportunity for brand new residential property.

Ultimately, homebuyers will see the most inventory emerge from the standard listing market. Between timid sellers finally making a move to list and current owners who cannot wait, an influx of new availability should trickle into the market over the course of the next few months.

The Main Line will continue to be a popular place to buy. The most sought-after locations across Southeast Pennsylvania will still have some competition in the coming months, though bidding wars may finally be a thing of the past the further we move into 2022.
A new generation of buyers
One of the underlying yet less discussed aspects of increased demand over the past year was an increase of several distinctive buyer groups in the Main Line market. The first was individual or institutional investors. While not nearly as active in the luxury home market as they were at lower price points, the feverish market has put all forms of real estate into play. Operating on a cash purchase model, many of these buyers bypass contingencies and quickly close on deals. It was a recipe for shutting out the average homebuyer. Expect this form of activity to continue even as prices and interest rise.

The second group of buyers represented both Millennials and the succeeding Generation Z. Both generations made a small but meaningful impact on the housing market in 2021. The former is entering a transitional period where upgrading their living situation will push a significant portion of new buyers into the luxury market.

For their part, Gen Z will be chasing their first home purchase. Many buyers in this demographic will be part of the new wave of remotely employed homeowners. Though some high-end neighborhoods may be just out of reach, others will feature the space and amenities they require at a more amenable price point. It will push competition for these mid-level luxury homes higher.
Navigating the market for new buyers
Regardless of whether you're a new resident relocating to Southeast Pennsylvania or already familiar with the market, there remain a few things to look out for as you navigate your next luxury home transactions. Don't be surprised to see continued volatility even with signs of a stabilizing market for buyers. Bidding wars will stay prevalent in areas where demand remains high and far outpaces supply.
If possible, be flexible with your home search. One of the best aspects of real estate across Chester, Delaware, and Montgomery Counties is the outstanding variety of luxury homes. Each community is also rich with amenities and close to standout schools, both private and public. If you're willing to stretch your target area by a few miles, there is a wealth of riches to uncover.
Additionally, if you find the perfect home and want to ensure a less competitive buying process, bring cash to the transaction. While not always possible, it remains the primary reason many homebuyers broke through multiple bid situations in 2020 and again in 2021. That said, when it comes to making a purchase, make only the decisions you are most comfortable with. As spectacular as Main Line living is, you do not want to be stuck with a home ill-suited to your lifestyle. Don't accept conditions that are out of your reach, and perform as much due diligence as possible.
Partnering with an experienced real estate professional can help you navigate what can be a challenging process. Whether you're seeking new property in one of the northeast's most sought-after locales or ready to reap the rewards of a long-held investment,
contact Lorna Isen today
.
Recognized as one of the top agents across the Main Line region, including Delaware, Chester, and Montgomery counties, Lorna is ready to lead you through your Main Line real estate journey. Lorna's years of experience, knowledge, and expertise will ensure you discover the ideal luxury property or find the perfect buyer for your current residence.