As a highly coveted area in the Philadelphia region, the Main Line has an excellent blend of fine dining and entertainment, excellent schools, and a tight-knit community. If you want to explore the most refined dining opportunities in this area, reserve a table at these six Main Line restaurants.


If you are currently searching for Main Line real estate, contact real estate agent Lorna Isen to learn how to get started.
Savona Restaurant
Photo courtesy of opentable.com
Every Main Line restaurant list should start with a culinary leader. Located in King of Prussia is
Savona Restaurant
. This elegant and luxurious
award-winning
restaurant showcases the highest quality of authentic Italian cuisine.
As a former headquarters for Aaron Burr, a prominent lieutenant colonel in the Revolutionary War, an immense historical significance permeates the restaurant. Visitors from near and far come to enjoy this excellent blend of elegance and fine dining. With amenities such as complimentary valet parking, indoor and outdoor dining, an immense wine selection with 1,200 options, immaculate service, and a transparent partition that lets you view the food being prepared, this gem should be your next restaurant destination.
The White Dog Cafe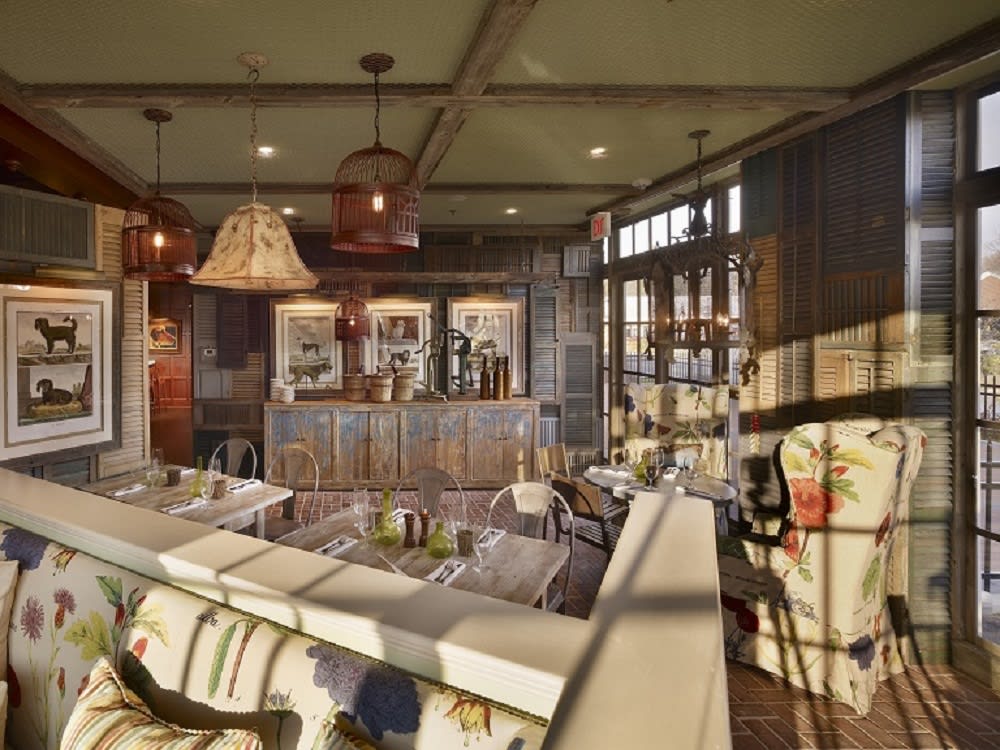 Photo courtesy of White Dog Cafe
The
White Dog Cafe
in Wayne offers an experience of casual sophistication in an expansive, paneled room full of ornately framed dog paintings. The White Dog Cafe is committed to providing the finest quality organic and seasonal food grown within 50 miles of the cafe. Furthermore, this eco-friendly restaurant uses LED lights and renewable energy in its effort to be kind to Earth.
Here, you can expect to find delectable and contemporary American cuisine created with the utmost care. The ingredients are sourced from pasture-raised animals and humanely raised livestock. Such commitment to environmental friendliness earned the cafe a
Living Economy Award
, a recognition of a small business that significantly impacts the planet. The White Dog Cafe is a staple in the Main Line with its unique, cozy, and aromatic room.
The Refectory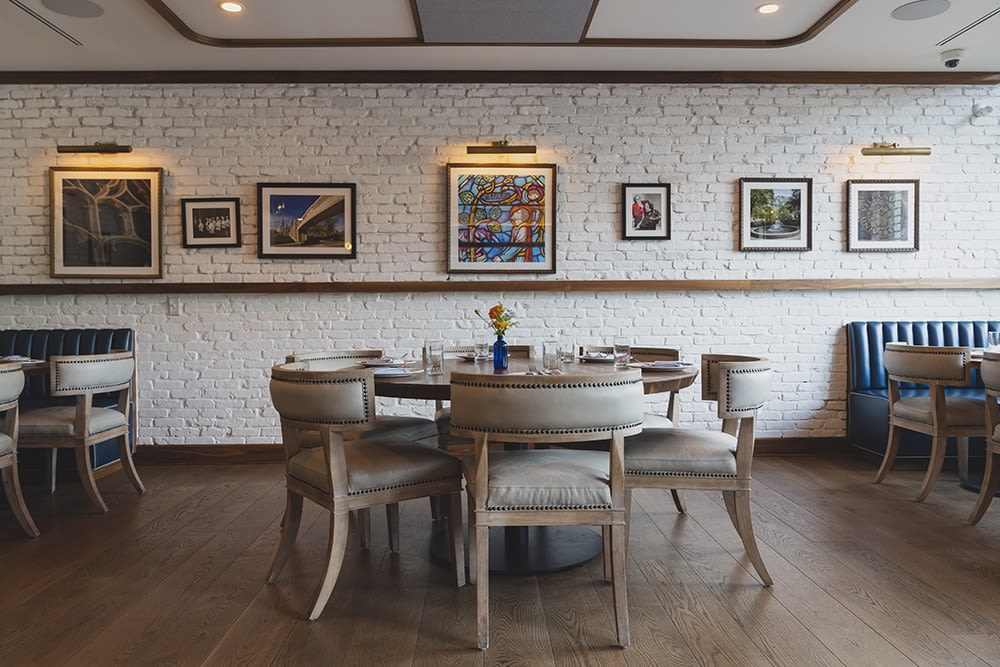 Photo courtesy of The Refectory Villanova
Located on the Villanova University campus is a classy fine-dining establishment known as
The Refectory
. The name refers to a communal room where people can gather and dine in a vast, expansive space. The restaurant meets these expectations by offering four separate and distinctive dining areas, each serving a different purpose for every occasion. For example, you might want to host a function in The Library, which can accommodate up to 80 people, plus extra room to congregate. You can choose The Alcove or The President's Dining Room for a more private and smaller setting. For non-events, you can reserve your table for a party of two to four and enjoy the unique dishes created and led by local magnate Chef Biff Gottehrer.
Rosa Mexicano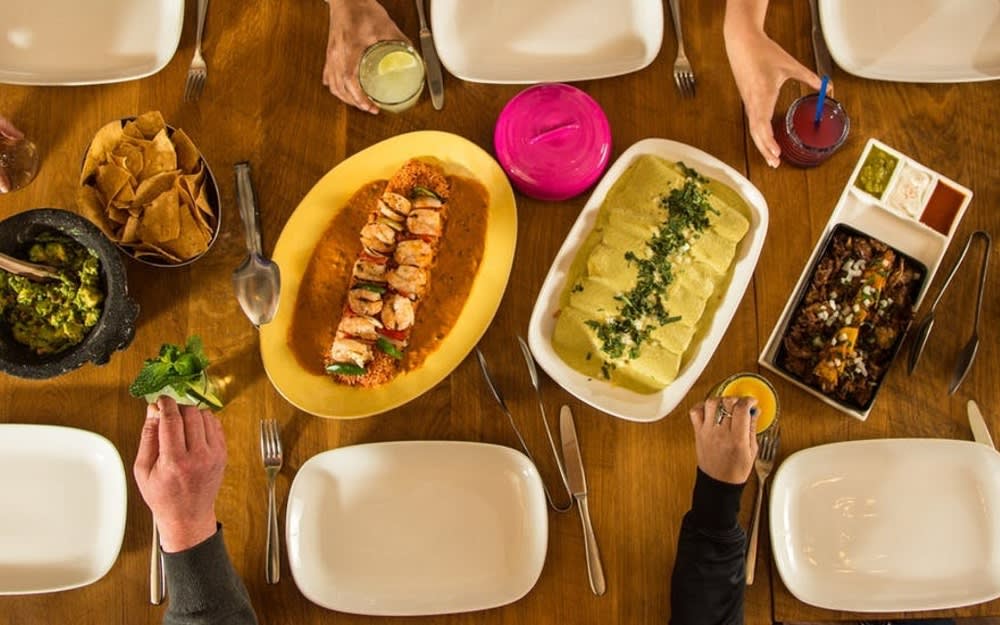 Photo courtesy of Rosa Mexicano
Stepping into
Rosa Mexicano
restaurant in Ardmore is like being transported directly to Mexico. From authentic Mexican cuisine to the sophisticated fiesta-like atmosphere with vibrant lights and colorful murals, this is a one-of-a-kind restaurant in the Main Line. It brings culinary techniques and inspirations into every dish to create masterpieces that pay homage to its roots and culture. This dedication comes from the chef and founder, world-renowned Josefina Howard, who is often credited for bringing Mexican cuisine to fine dining in New York City. The delectable exotic Mexican meals are created authentically with a splash of Josefina Howard's unique style. The delicious cuisine is made from scratch using the freshest and highest-quality ingredients. Its commitment to providing the best Mexican cuisine to the Main Line is evident, from its impeccable service to the flavorful, mouthwatering dishes.
Estia Greek Taverna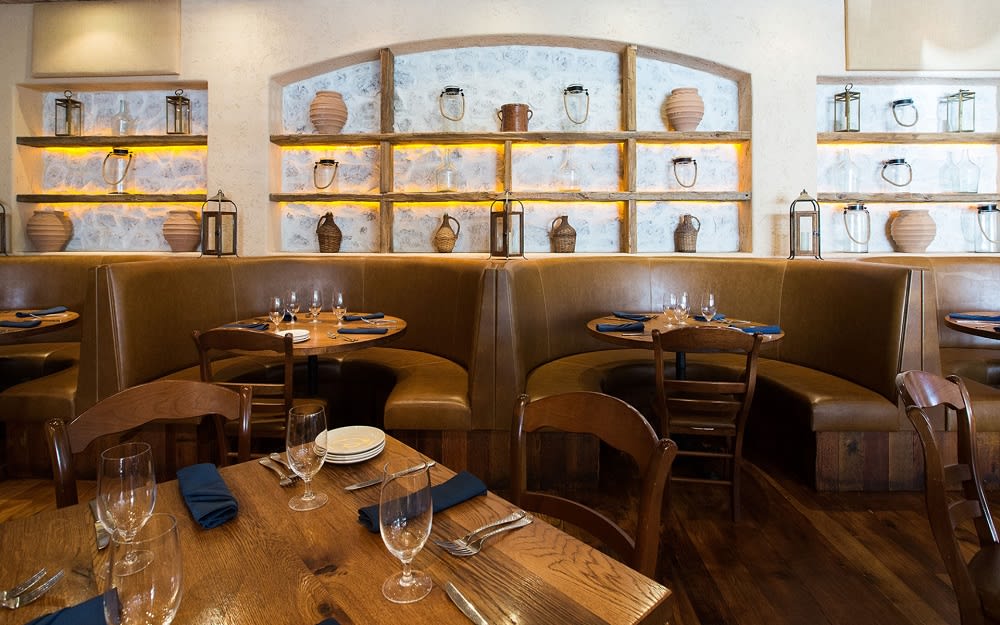 Photo courtesy of Estia Taverna
Elegant, refined, and classy best describe
Estia Taverna
, located in the Radnor neighborhood in the Main Line. Estia Taverna is your ultimate destination for a delightful Mediterranean experience with delectable cuisine and a cultural ambiance. To dine at Estia Taverna is to immerse yourself in authentic and holistic Greek cuisine. You can pair any artistically decorated seafood (fresh from the Mediterranean) with wine from a selection of more than one hundred varieties from every corner of the world. While seated in the long dining hall beneath an intricately adorned bamboo-and-limestone ceiling, you will feel a soothing warmth and serenity. Estia Taverna is a unique restaurant for its refined ambiance and authentic Greek dishes.
Rosalie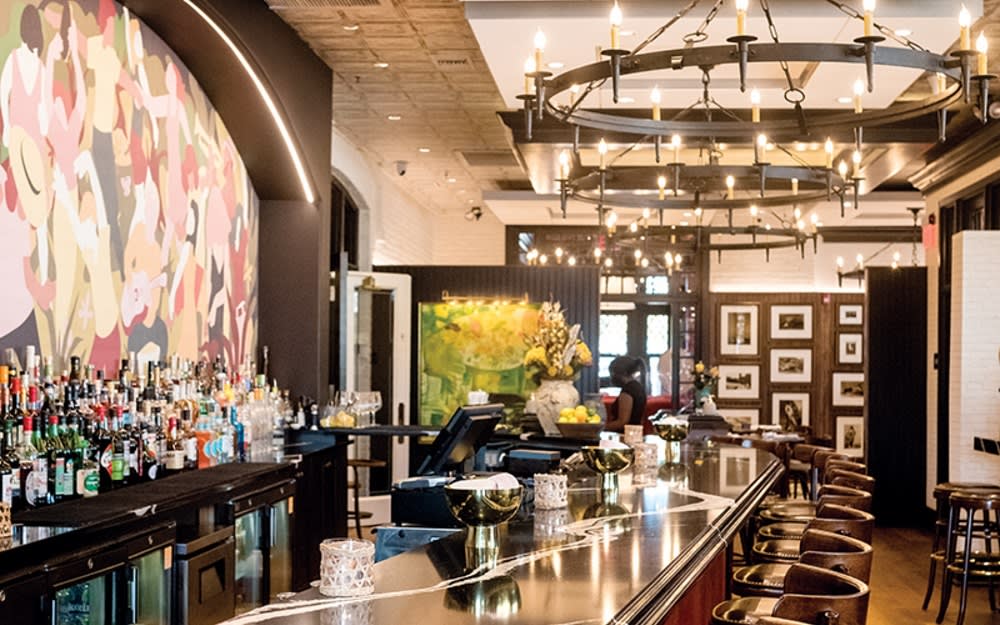 Photo courtesy of Rosalie
Rosalie
is in the Wayne Hotel, a historic Philadelphia institution listed on the National Register of Historic Places. Patrons of the hotel and local Main Line residents enjoy scrumptiously and lavishly created Italian soul food. Rosalie serves Italian cuisine that is organic, locally grown, and seasonal — it's meant to fill your soul. Their genuine Italian dishes are served using the innovative
small plates concept
, which is drastically different from other restaurants in the Main Line. The servers guide you on strategically ordering plate after plate, as Italian soul food is meant to be shared. The restaurant is beautifully decorated with layers of red, making a bold statement from the seating arrangements to the ceiling. Rosalie's warm ambiance and delicious Italian cuisine naturally draw you in.
Looking for a home?
Philadelphia's Main Line offers exquisite dining and entertainment experiences. Investing in Main Line real estate can put you near these unique cultural experiences. If you would like to know more about Main Line real estate, contact real estate agent
Lorna Isen
. She can work with you to find your dream luxury home in Philadelphia.