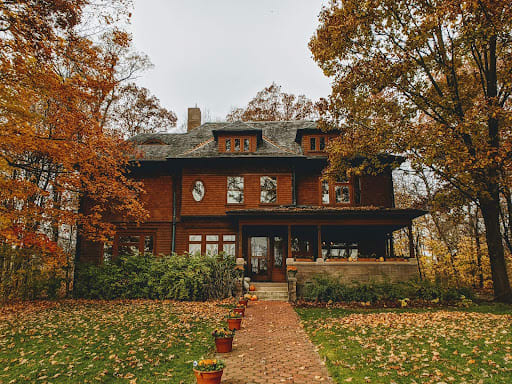 The Main Line area of suburban Philadelphia
has been red hot
since the pandemic struck. And, though demand may be slightly down, it doesn't show any signs of stopping soon — especially as long as
mortgage interest rates remain at near-record lows
. Here is more information on what the local market is doing and what this means for buyers and sellers.


Moderate demand for Main Line homes
According to the fall 2021 market update, the Main Line's home demand index is now moderate, with the median sale price increasing by 14% from summer 2020. In specific desirable school districts, the median sale price increase is even higher. The
Bright MLS T3 Home Demand Index
from November 2021 also reflects a moderate level of buyer interest, showing that the buyer demand in the Philadelphia Metro market area remained unchanged throughout October.
Demand for homes in the Main Line has increased dramatically due to the COVID-19 pandemic. Many buyers have migrated from Philadelphia to Bucks, Montgomery, Delaware, and Chester Counties, looking for single-family homes in which they can work remotely. The Main Line has even been attracting buyers from New York and New Jersey, both states that are more highly taxed.

As of late November,
Long & Foster's Market Update
notes that the real estate market has enjoyed a consistent ten consecutive weeks. During this time, Main Line homes are selling incredibly quickly; more have gone under contract than come on the market.​ This happens when homes sell before they even hit the market.
Credit: Villanova University
Fewer Main Line homes are currently for sale
Buyers continue to face challenges when looking for Main Line area homes as the inventory continues to drop. In August of 2021, there was a mere 1.7 months supply of homes for sale in the Main Line portion of the suburbs. This is
down 27% from the previous year
. Listed homes tend to sell quickly, averaging 26 days on the market, in contrast to August 2020's average of 35 days, so buyers need to be prepared to submit an offer much sooner.
Values are going up
The Main Line real estate market favors sellers
Even though demand and sales have dropped recently, the market is still considered
one that favors sellers
. However, houses in the higher price ranges in suburban Philadelphia and surrounding communities of the Main Line are seeing less competition than homes in lower ranges. This is good news for buyers of luxury homes but could mean more challenges for those selling Main Line real estate in the upper ranges of the market.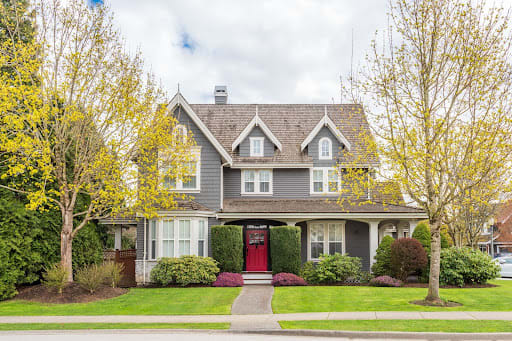 Tips for buying a luxury Main Line home
Buyers will likely face a number of challenges if they are looking for homes in the Main Line area as these properties are limited in number, and many are going for
over their list price
. However, buyers of luxury homes may find there is more selection and less competition, allowing them to sell a lower-priced home quickly and settle on a newer, more expensive home to move into. Here are some tips for buyers who want to move forward and select a home to buy in the coming months:


Get pre-approved for a loan.

Many high-end buyers who would otherwise pay cash are now opting for low-rate loans. But even if you plan to take a loan, it's best to waive the mortgage contingency. If you're uncomfortable doing so and prefer to have a mortgage contingency, get pre-approved for a mortgage before you begin shopping for homes. The process is relatively simple. You will discuss finances with a lender, including your salary, debt-to-income ratio, credit history, and credit score.

Know what to offer.

With a sale-to-list ratio of

over 100% in the Main Line are

a

, you must understand how homes in your area are selling. Calculate how much to make your offer to give yourself the best chance of clinching the deal.
Work with a well-connected agent.

Work with an experienced local agent who will notify you when new homes have just hit the market or will be sold without ever being added to the MLS.
Tips for selling a luxury Main Line home
If you are selling in the median price range, you'll likely find plenty of interested buyers for your Main Line home. If you're selling in higher price ranges, it may take a bit more time and effort, but you're still likely to get high offers on your property if it's priced properly. No matter which group you fall into, consider the following tips to increase your odds of selling success:
Price your home right.

An experienced agent will perform a

comparative market analysis

to see how other similar homes have sold in the area and price your home accordingly.

Market it online.

Many potential buyers search for homes online. Capture their interest with landing pages, social media ads, and Google ads.

Market it through relationships.

Your agent should have solid, long-standing relationships with other agents and contacts who may have buyers for your home.

Be prepared for multiple offers.

Multiple offers sometimes lead to bidding wars. In fact, some agents are seeing

10, 15, or even 20 offers

on Montgomery County homes that are priced right. Discuss this possibility with your Main Line real estate agent.
Though some aspects of the suburban Philadelphia housing market have slowed, it's still hot and will continue to be this way for the foreseeable future. For experienced guidance in buying or selling homes in the Main Line Philly area, work with trusted agent Lorna Isen today.