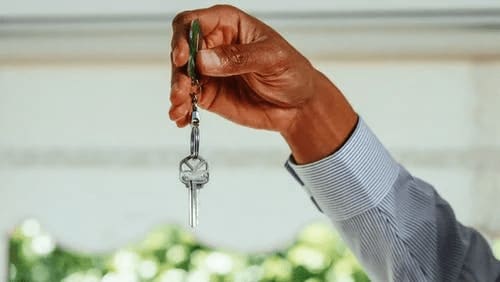 Are you buying a home in the Main Line area? Are market conditions favorable? Are you eager to buy a home quickly, or have you decided that it may be more feasible to wait?
While there is plenty to consider and the answers will be unique to every buyer, learning about current market conditions will help you make informed decisions. Keep reading for Lorna Isen's expert intel on what the Main Line housing market is currently experiencing and what it means for potential buyers. With her expertise, your future buying decisions will grow from guesswork to strategy.
There is fierce competition in the Main Line luxury real estate market among Buyers of Main Line homes
If you decide the time is right to buy a home in the Main Line area, expect to
face strong competition
. The current lack of inventory has led to homes getting multiple offers and selling above the asking price. Even homes that need significant work are selling at or above asking price. Buyers are motivated by continued low mortgage interest rates and a post-pandemic desire to upgrade homes so they can entertain, work, and spend time with family comfortably.
Work with a Main Line Realtor to beat the competition
The fierce competition means that buyers need to alter their strategy if they want to find and make a winning offer on a home that works for them. Working with an experienced and well-connected Main Line real estate agent means knowing:
When homes are newly listed

When sellers will list them in the near future

When homes are being sold off-market and not added to the MLS

How to determine the best strategy to increase your chance of a winning bid

How to help determine potential long and short term costs so you can budget more effectively

To work with a team of skilled inspectors and contractors
Additionally, buyers should plan for an on-the-spot offer when they find a home that meets their needs. This includes:
Getting pre-approved for a mortgage

Getting paperwork in order

Bringing any other decision-makers with them when they attend showings or open houses.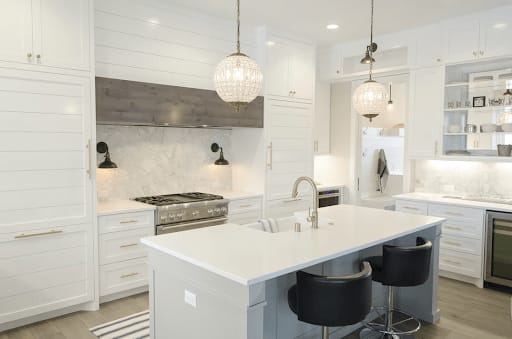 Luxury Main Line home prices remain high
Main Line home costs remain high due to increased interest and lack of inventory. As of October 2021, the
median price
for a home on the Main Line is approximately $640,000. This area encompasses towns like Haverford, Ardmore, and Bryn Mawr, and has seen a slight decrease in the number of days homes stay on the market. Main Line real estate experts anticipate that the Main Line will remain
a seller's market
through 2022.
What this means for luxury Main Line real estate buyers
Philadelphia
home buyers should act now before prices get higher and interest rates begin creeping up. As home prices increase, it's important for prospective buyers to have a detailed budget to determine how much they can afford. Buyers should also create a list of needs and wants to consider.
How to know when it's time to buy Main Line real estate
Any professional suburban Philadelphia real estate professional knows that the right time to buy has less to do with the current market conditions and more to do with your personal situation. Let's take a closer look at some important considerations when deciding if it's the right time to buy:
Solid financial situation

There are plenty of costs involved in buying a new home including a down payment, closing costs, moving costs, and more. If you don't have the cash to cover these expenses, you may want to wait until you've saved more money.

Simultaneous buying and selling

If you are not a first-time homebuyer, it's likely that you will need to sell your current home before you buy a new one. In this type of market, you likely won't have an issue selling, but it's still possible that you could end up with two mortgages and no access to your equity if you secure a new home before successfully selling your current one. If this is the case, make sure you develop a plan with your Main Line real estate agent so you can handle both the financial and logistical implications for buying and selling simultaneously. It's also possible that you could end up selling your home before you have a new one to move into. To combat this potential issue, work with your agent to determine contingency plans.

Buying speed

If you've already sold your current home or if you're new to the area and need a place to live, you are likely in a position where you need to buy and are willing to put up with the constraints due to the higher prices and low inventory. If, however, you are comfortable in your current home and have no pressing need to buy, you may want to wait until more inventory is available.

Low interest loans

To get the best mortgage interest rates, you need to have a credit score of 740 or higher and most fixed-rate traditional loans require a score of at least 620. If you cannot qualify for one of these loans, you will be paying higher interest rates and may have to pay additional fees to get a different type of mortgage. If this is the case, you may be better off building your credit score by reducing your revolving debt, making payments on time, and refraining from applying for new loans or credit cards so you can qualify for the best possible loan. If your credit score isn't perfect, try not to worry. Consider that interest rates and home prices are increasing, and speak with an experienced lender and your realtor regarding whether you should buy now with a higher interest rate, or wait until you build your credit. An experienced Main Line real estate agent like Long & Foster's #1 agent Lorna Isen can recommend good lenders who offer special programs which may be helpful, like 0% down loans for doctors.

Rent vs. Buy

If you currently rent and are considering buying, ask yourself if you plan to stay in the Philly area for at least the next two to three years. If you aren't, you will probably find it easier and more cost-effective to continue renting.
Make a solid decision that works best for your future by taking market conditions into consideration and utilizing local main line real estate experts. Ready to move forward and start looking at homes? Reach out to trusted Main Line agent Lorna Isen for expert guidance today.