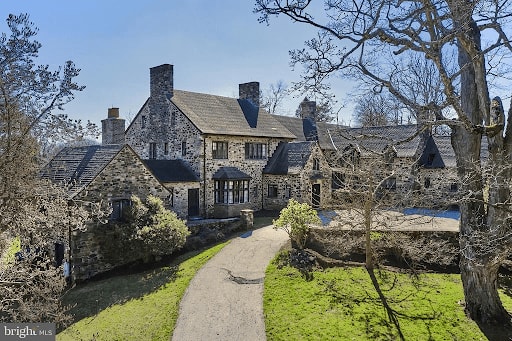 Are you getting ready to buy or sell a home in
the
Main Line area of suburban Philadelphia
in late 2021 or early 2022? Achieve your real estate goals by working with an experienced real estate agent who will inform your decision-making process every step of the way. Find the home of your dreams in no time with these tips from Main Line Philadelphia real estate specialist Lorna Isen.
Realtor Referrals
The best and most effective way to select an agent who will exceed your expectations is to talk to people whom you trust. Ask friends, colleagues, or family members for a list of qualified agents they have worked with and would recommend. Ask them why they liked working with the agent to determine if they would be a good fit for your needs.
Realtor Research
Once you've established a list of potential agents, search online to narrow down prospects. Look at each agent's website to learn more about their experience and specialties.
Find online reviews
to determine what others' experiences with them have been. Examine each realtor's experience and personal qualifications to help make your decision.
Schedule interviews
To take your research further, talk with realtors in person. Meet with two or three agents to discuss their experience and what they bring to the table. Here are some things to keep in mind during your interviews:
Local expert?

Ask the agent where they buy and sell the majority of their homes. Lorna Isen has worked in the Main Line area for over 21 years, giving her a fantastic knowledge of the market. This is the type of experience you want on your side.



Expert marketing?

You will need to market your home online with a landing page, social media ads, direct mail, and personal calls to other agents who may have a buyer for your home or a lead on one coming on the market,

Google ads

, and other methods. Ask agents about their proven market strategies.



General experience?

Make sure your agent has enjoyed success in various market conditions, with different personalities, and with relocations to and from the area. A well-rounded agent will ensure a smooth process whether you are buying or selling.

Time for you?

Ask each agent how many clients with whom they work at one time. You'll want to find an agent with the right balance. If the agent is spread too thin, will there still be time for you and your needs?

Realtor chemistry?

Depending on what you want and your current situation, you could be working closely with an agent for weeks, months, or even years. Getting along is of the utmost importance. Chat with the agent to get a feel for your level of chemistry so you can choose an agent who will be a pleasure to work with.


Realtor communication?

Make sure it's not a one-sided conversation. Though you are technically interviewing the agent, they should be asking just as many questions about you and your situation. A potential agent should be asking questions to show interest in the specific client so they can help meet their individual needs.

Realtor support?

The best agents have a solid team backing them up that can help with everything from marketing to industry research to connections throughout the industry. Find out about each agent's support structure and how each one can most benefit you.

Realtor core values?

To identify if an agent will represent your interests in the way you want them to, ask about their core values. Common core values include a contribution to the community, a commitment to honesty, achievement, and authenticity. Once you identify each agent's core values, match them up with your own to find the best fit.

Realtor connections?

A well-connected local agent is key when it comes to

buying in the Main Line area

. A well-connected agent will have a list of potential buyers as well as connections to sellers who may be prepping their home for sale or who are planning to

sell it off-market

. An agent with broad connections can also help you find other industry professionals such as appraisers, stagers, contractors, and mortgage lenders who you will work with during the buying or selling process.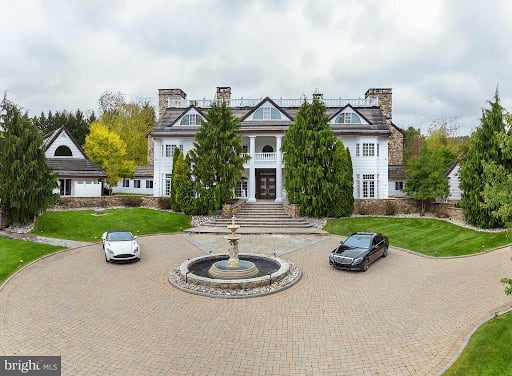 Determine communication style
You need a Main Line real estate agent who will be responsive to your needs. To find out how well an agent will communicate with you, send them a follow-up after your interview in the communication style you prefer (email, phone call, text, etc.) A good agent will respond within a short period of time in the same style and will answer any additional questions you have. If your agent takes a long time to respond, doesn't respond at all, or insists on responding only in their preferred method of communication, take it as a red flag.
Ensure that your Main Line real estate agent is right for you personally
Though getting referrals and checking out online reviews is valuable, keep in mind that the right agent for someone else is not always the right one for you. Your personality, needs, and preferences are unique, so go with your gut when it comes to choosing the best agent to represent you in the buying or selling process.


Ready to move forward and either list your Main Line home for sale or start looking for one to buy? Reach out to trusted local agent Lorna Isen to schedule an interview and determine if she is the best realtor for your particular situation.