Everyone likes to think they are an interior designer — until they see the Main Line interiors that were actually designed by a professional. Some people would argue that anyone can choose a couch or a wall color, but good interior design is so much more than that.


If you're living in a townhome in the Main Line, shopping for your dream detached or semi-detached home, or simply looking to spruce up existing Main Line real estate, an interior designer can make your space truly shine.
Choosing a designer that fits you
Before diving into the best designers who work within
the Main Line real estate
, let's first talk about how you should choose an interior designer. The biggest mistake homeowners in the Main Line make when choosing a designer is that they don't consider their own style. Instead, they simply select a designer who is highly reviewed or recommended.
If you don't know what style you love, you won't find a designer that matches your particular interests. To learn about your personal design preferences, take an online
quiz
or familiarize yourself with some practical design
guidelines
. Suppose you know you love a French farmhouse style, for instance. In that case, an interior designer who specializes in mid-century modern or Scandinavian minimalism won't work well with you, regardless of their design expertise and experience.
Having a clear vision of what your home will look like isn't a must-have before a refresh, but having a style concept will go a long way.
Delia Designs Interior Design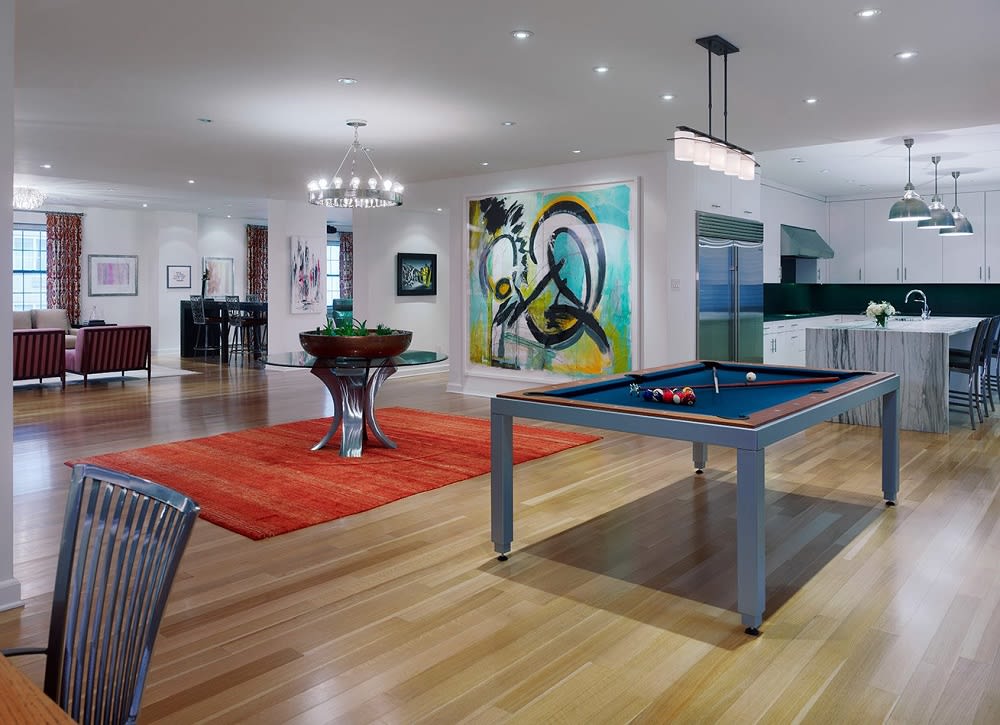 Photo courtesy of Delia Designs Interior Design
Delia Designs Interior Design
is
the
designer that works with Philadelphia and the Main Line real estate. This Philly-based, woman-owned studio has been in business for over 10 years, and the founder, Tina Delia, has enjoyed a hugely successful career in interior design. She has worked with some of the most impressive properties in the U.S., including the Hotel Maj, Regal MGM Springfield, and 3 Parkway.
Appointments with this team are highly sought-after, so if you love her style, you may have to wait a while before she can guide you through a design overhaul. However, many can attest that she is well worth the wait.
Henck Design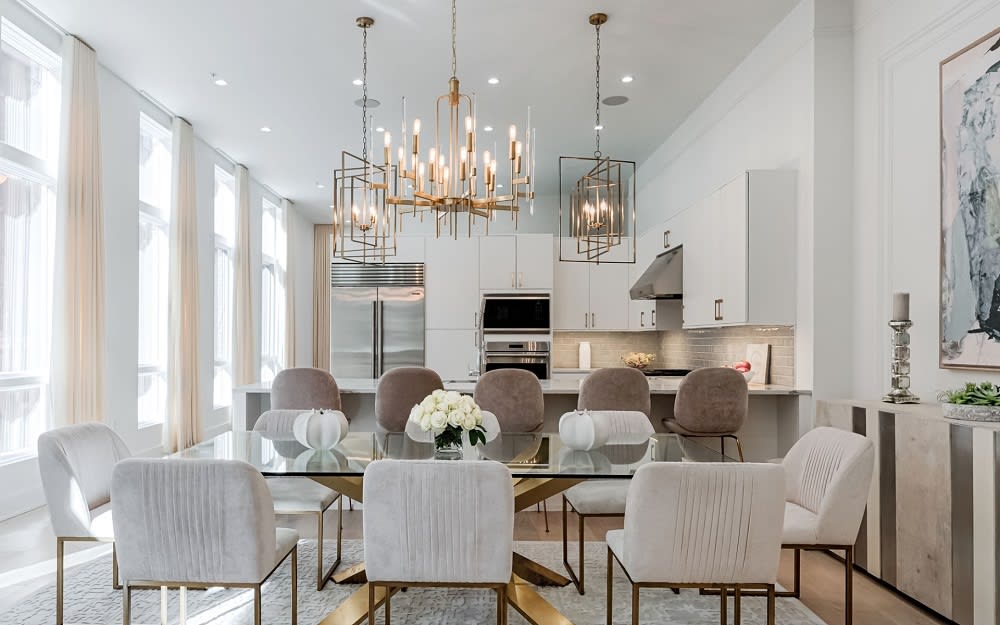 Photo courtesy of Henck Design
Describing themselves as "classic modern,"
Henck Design
is a team of five incredible designers managed by Christina Henck, the founder and owner. She and her team have worked for professional athletes and high-powered executives, and they have handled some of the most impressive Philadelphia and Main Line homes.
If you want to test the waters with an interior designer without fully committing to a huge project, they also offer color consultations, in-person or Zoom consultations, and personal stylings. These options can give you a sense of what the team can do for you without investing entirely.
Voila Design Home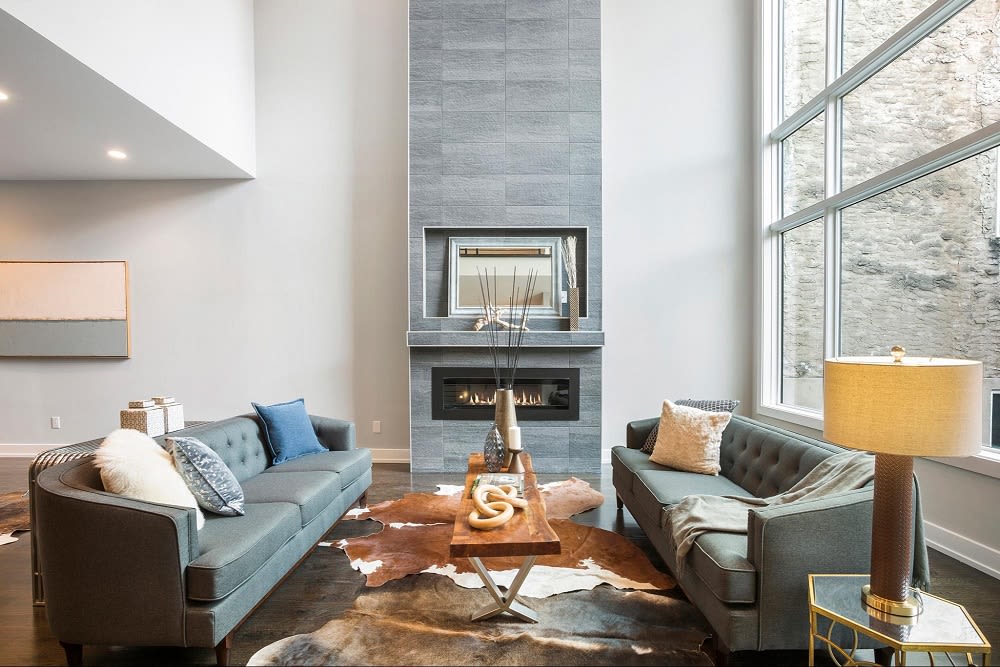 Photo courtesy of Voila Design Home
This agency is another long-time staple when it comes to interior design in the area.
Voila Design Home
has been in business for over 10 years, and they are one of the highest-rated and best-reviewed designers in the area. They are also often the first choice for sellers of homes or townhomes in the Main Line who need guidance on staging because they have a fantastic eye for space and style.
Their portfolio
is impressive, the team has been featured on HGTV, and they have won multiple design awards.
Magda Green Design, LLC
If you want more than just color suggestions or new furniture and your home is ready for a total makeover,
Magda Green Design
may be the team for you. They provide both interior design
and
architectural services for Main Line real estate, and they can help completely overhaul your property. If you love the price and location of some townhomes in the Main Line but need something
completely
different on the inside, this is the firm you want.
They can create a 3D rendering to help you envision the space before any significant renovations happen, make full construction drawings for major changes, and more. If you have the desire, there is a good chance they can make it happen.
Down2Earth Interior Designs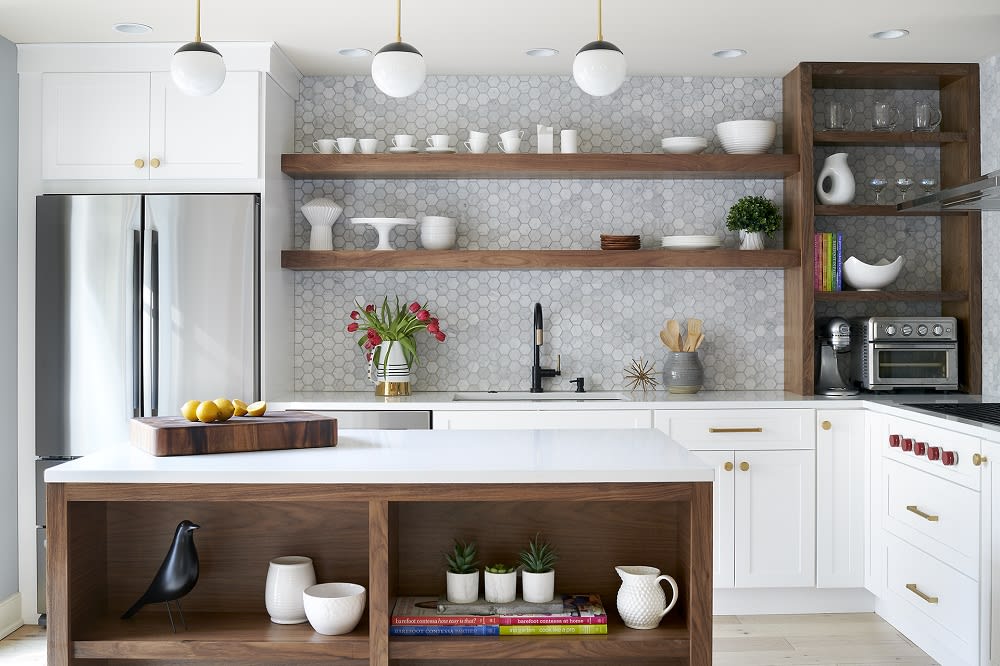 Photo courtesy of Down2Earth Interior Design
Many interior designs created by
Down2Earth Interior Design
are low-maintenance and eco-friendly. For busy families, this makes perfect sense. If you're looking for an interior that's sustainable, beautiful, and realistic, this is the group for you. They won
Philadelphia Magazine
's Best of Philly 2014 for Best Eco-Friendly Home Designer and for 10 years have won Best of Houzz.
Their portfolio
speaks for itself, and the team can help you create an action plan to make any space of your home work perfectly for you, not against you. Main Line homes can be stunning on their own, but if you have a family and a busy lifestyle, you need beauty
and
function.
Ferrarini & Co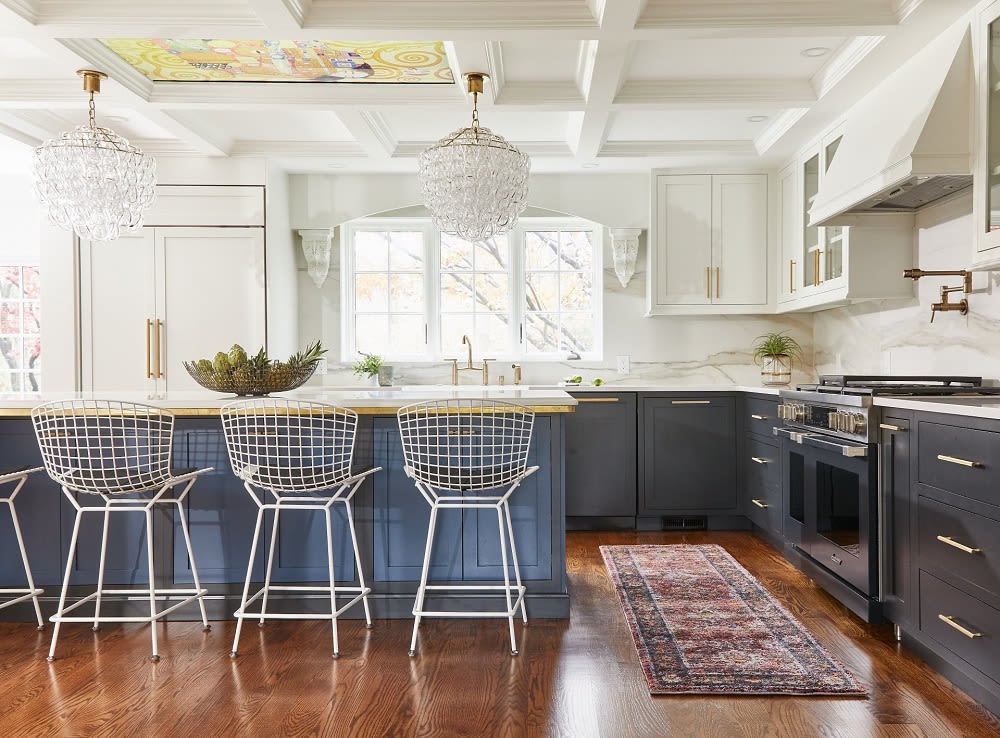 Photo courtesy of Ferrarini & Co
If your checklist includes luxury, exclusivity, and high-end design,
Ferrarini & Co
will hit all those boxes. This team takes only a handful of clients each year, so getting them to work on your Main Line property can take time if they are booked. However, the results are magnificent. Regularly voted as one of the best design teams in all of Philadelphia, this firm, which is led by a mother and son team, has over 25 years of combined experience. Because of their exclusivity and small client list, they provide an incredible amount of attention and detail into every project.
Are you moving to the Main Line?
If you're looking at the fantastic townhomes in the Main Line or upgrading to a more spacious single-family home, reach out to
the Lorna Isen team
today.
Lorna
has over 21 years of experience working with Main Line real estate, and she has a strong passion for the industry and all that Philadelphia has to offer. She can find the perfect home for your family while you explore and dream of ways to design it.

*Header photo courtesy of Shutterstock