It can be difficult living in a home that doesn't have enough space to fit your needs. There are solutions that exist to help you transform your Bala Cynwyd real estate into a space you love. From thinking about furniture and lighting to creating multifunctional rooms, here are five tips for maximizing space in your Bala Cynwyd home. But first, here's a look into why people love this Pennsylvania town.

Bala Cynwyd is an affluent community only eight miles away from downtown Philadelphia. Four parks within this family-centric community offer plenty of green space to enjoy. This, coupled with its great location, makes real estate desirable in the area. The town is a seller's market, which is good news for those listing their homes for sale in Bala Cynwyd. Additionally, the median sales price and home sales have increased since last year. With this in mind, here's how to create more space in your home.
Choose the right furniture
It's easy to over or under-furnish a home, and both create a space that appears smaller than it is. When thinking about furniture like couches and coffee tables, stick to
full-sized pieces
. Smaller furnishings can shrink tight spaces even more, while larger pieces can act as camouflage for hiding unavoidable clutter like cables or wires. Functionally, a larger piece of furniture is also more comfortable to use, which is a bonus to adding full-sized pieces.
Exposed-leg furniture can be a great way to keep areas like living rooms and dining rooms feeling expansive and spacious. Look for pieces like coffee tables, dining tables, and couches with exposed legs. You can use furniture in many ways to maximize your space. An ottoman in front of a living room sofa can open to create more storage space for blankets or magazines, or a daybed in a side room can transform into a guest bed when company visits.
Create multifunctional rooms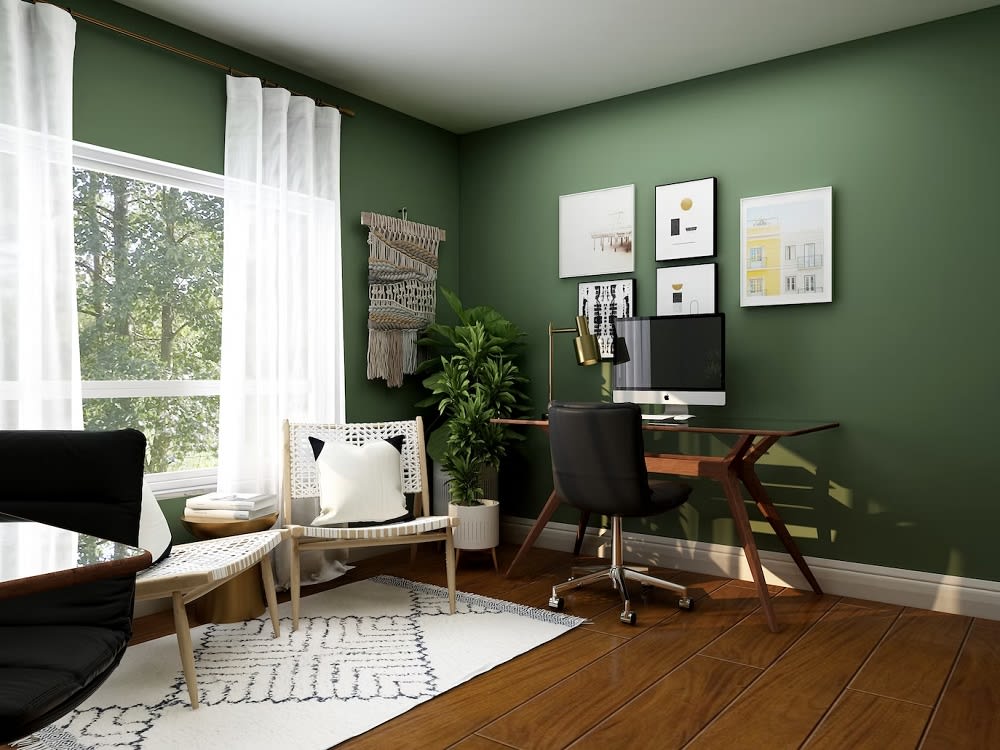 Another way to maximize space in your Bala Cynwyd real estate is to think about multiple functions for each room. A common multipurpose room design is creating an office that's also a guest bedroom. Furnish with a fold-out couch and leave space for a desk and chair. Another room combination option is connecting a kitchen and a dining room. Depending on your home's layout, this may already be your setup. By moving a dining area into unused space within a kitchen or adding stools to the other side of a tall counter, you can increase the usable space while possibly freeing up an extra room. A laundry room that's also a mudroom is another common pairing that maximizes space.
Clean and declutter spaces
A tried and true method to maximizing space in a room is to
clean and declutter
spaces. In particularly small spaces like bathrooms, it's essential to free up floor space, as it decreases visual clutter and increases perceived room to maneuver. In areas like kitchens, countertops are vital spaces to keep clean. A cluttered countertop shrinks a kitchen, so ensure they stay clear by having a spot for all your cooking tools and appliances in drawers and cabinets.
For the home in general, clear out existing storage spaces that may be overflowing or disorganized. For closets, sort through articles of clothing you no longer want or need and donate or sell them. For spaces like cabinets in hallways or storage in garages, if your property has one, sort through boxes of items that have sat untouched for a while and decide what you do and don't need. To maximize vertical space, think about adding shelves along walls to store items out of the way.
Consider lighting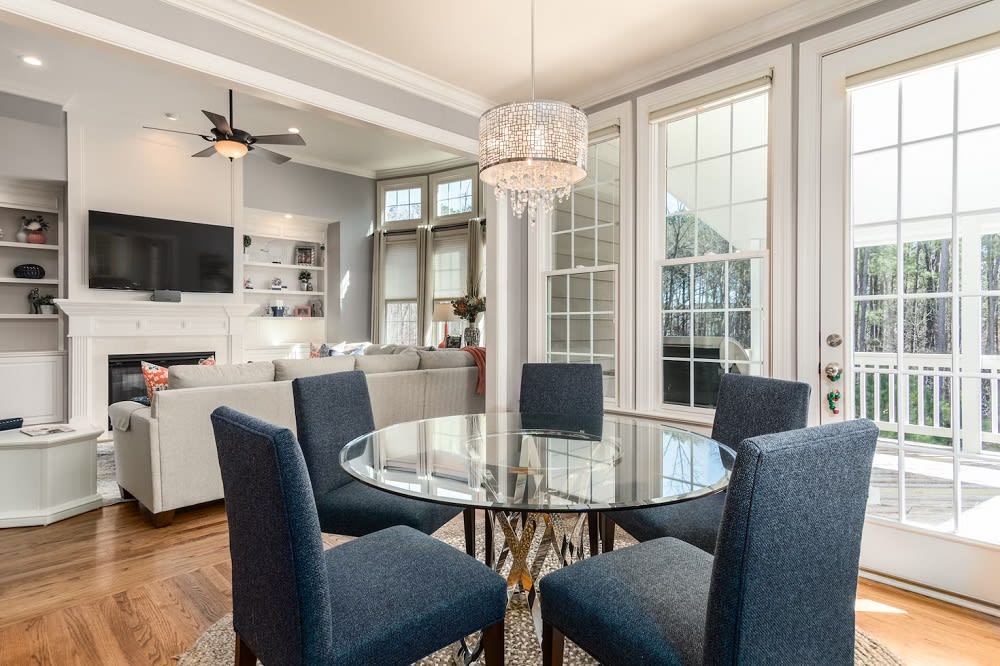 Adding extra lighting seems like a quick fix but can be difficult in areas like Bala Cynwyd, which experiences all four seasons. In winter, when days are short, and the weather is less favorable, keep your home interior looking large and bright with ample
artificial light
. Choose different lighting fixtures in select home areas to add dimension and height to a room. Dimmer effects provide flexibility, while low and high lighting fixtures open spaces and create height from multiple angles.
For temperate summer days with plenty of sunshine and gorgeous scenic views of tall trees and expansive lawns, keeping windows open to maximize light also has the added benefit of utilizing the surrounding beauty to create a less cramped space. Light window treatments can also make bedrooms and living rooms appear larger than they are. Consider painting over dark frames with a lighter color to complete the effect.
Build extra storage
Those looking to maximize the space in their homes for sale in Bala Cynwyd while increasing their home's value can build extra storage spaces in or around their property. Homes in the area have a median sales price of $565,000, although depending on the size and scale of your storage upgrade and your property's location and condition, the number will fluctuate. If you own a property like a single-family home surrounded by a bit of open space, consider expanding your garage or building a storage area behind your home.

There are other ways to increase storage without adding to a property's square footage. If you have high ceilings, or wall space that isn't being used, consider creating a loft space or mounting shelves for items like books and decorations. Also, install storage in areas that aren't being used, like the gap under a staircase, a pantry, or the attic or basement.
Ready to implement these tips in your home?
There are plenty of ways to utilize the space in your Bala Cynwyd home to its greatest potential. When you're ready to implement these tips on a new home, contact experienced local agent
Lorna Isen
to help you with the buying and selling process.

*Header photo courtesy of lornaisen.com